Thursday, September 28th – Come join us celebrate these talented visual and performing artists!  Admission is Free

The public is invited to attend the upcoming inductions into the West Texas Walk of Fame for 2023.  The honorees are: Dirk Fowler, Lynwood Kreneck, Junior Medlow and Kimmie Rhodes. The induction ceremony will take place on Thursday, September 28, 2023 at 7:00pm in the Lubbock Memorial Civic Center Theatre located at 1501 Mac Davis Lane. Doors open to the public at 6:30pm.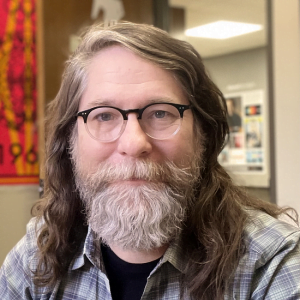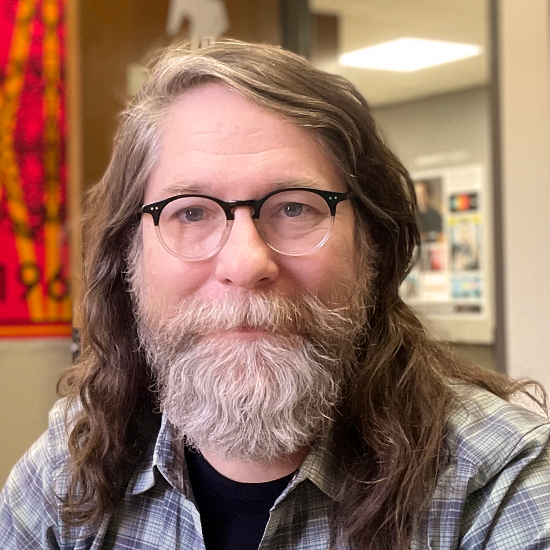 Dirk Fowler:  Graphic Designer and Educator
Born in Memphis, Texas in 1970, Dirk Fowler was raised by his grandparents on a cotton farm and cattle ranch near Lakeview. After studying graphic design at West Texas State University, Dirk began his career in Lubbock in 1993 as an advertising agency art director, and began teaching graphic design at Texas Tech University in 1998. Dirk is known primarily for his hand-printed letterpress concert posters for clients like The New York Dolls, The Mavericks, No Doubt, Willie Nelson, Loretta Lynn, and Wilco, which have received national and international recognition from leading design industry organizations and magazines such as The Society of Publication Directors, New York Type Directors Club, and Communication Arts. His posters have been highlighted in numerous art and design books like The Art of Modern Rock and New Masters of Poster Design and have appeared in dozens of group and solo exhibitions in galleries and museums across the globe, including recent poster biennials in China and Bolivia. He has illustrated for magazines like Texas Monthly, Wired, and Billboard and produced every print collateral imaginable for clients as varied as local non-profit organizations to large grocery store chains. Dirk continues to teach graphic design at Texas Tech, where he is an Associate Professor of Art. He and his family are active members and supporters of the Lubbock arts community, frequently participating in events at Charles Adams Studio Project, Louise Hopkins Underwood Center for the Arts, and First Friday Art Trail.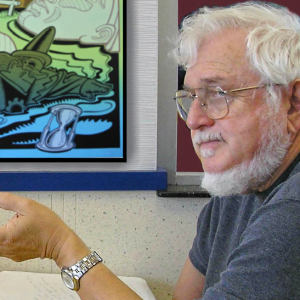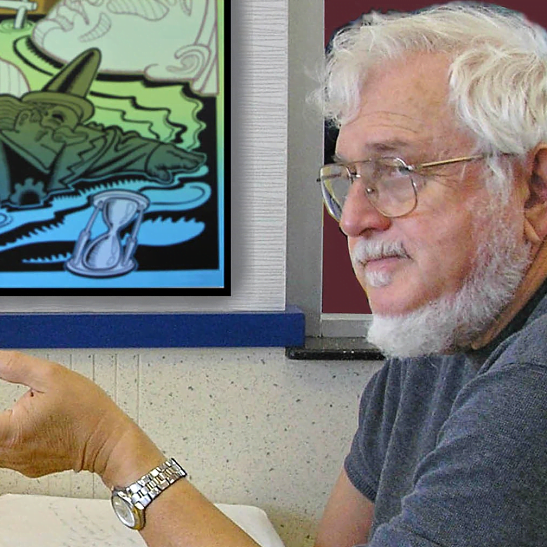 Lynwood Kreneck:  Artist, Printmaker and Educator
Born in Kennedy, Texas in 1936, Lynwood Kreneck moved to Lubbock in 1965 to take a position as a faculty member in what is now the Texas Tech University School of Art.  Since then Lynwood's creative life has centered around Lubbock.  Soon after his arrival, Lynwood created the ColorPrint USA exhibition series that in the four decades from 1965 to 2005 featured the best working artists from the United States and Europe, bringing international attention to Lubbock as an area that champions visual artists.  Outside of curating exhibitions, Lynwood's own work has been displayed across the United States, Europe and China.  He is known as an innovator in the artistic techniques of screen-printing, especially his revolutionary water based processes that forever moved artists away from the health hazards of traditional printmaking.  Lynwood has taught and demonstrated his research in water based screen-printing at over 50 colleges and universities worldwide, including New Zealand, Germany, Ireland, China and Belgium.  His works are featured in more than 60 museums, including the US State Departments Art in Embassies program in Washington D.C., the Royal Museum of Antwerp in Belgium, the Philadelphia Art Museum in Pennsylvania, the San Diego Art Museum in California, The Art Institute of Chicago in Illinois, the Museum of Texas Tech University in Lubbock, and The Biblioteque Nationale in Paris, France.  In 2006, Lynwood received the lifetime achievement award for Excellence in Teaching Printmaking at the Southern Graphics International Conference in Madison, Wisconsin, and later in 2015 he received top prize in the Society of American Graphic Artists centennial exhibition held the Art Students League in New York City.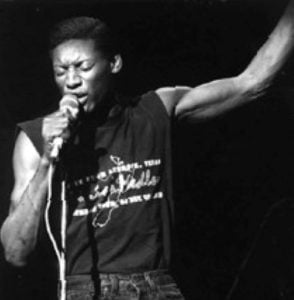 Junior Medlow:  Blues and Rock Vocalist and Guitarist
Mr. Medlow was born in Lubbock in 1953.  From a young age, Junior was active in the church, and found Gospel to be a major influence on his musical career.  Junior played in Lubbock throughout the late 60s and 70s before moving to Austin where he eventually joined the Cobras, one of Austin's most influential bands.  Making a name for himself as a red-hot vocalist and guitarist, Junior's shows were renowned for providing audiences with a rollercoaster of style and energy.  During the summer of 1986, Chris Duarte of The Bad Boys asked Junior to sit in on some studio cuts after the two of them had performed an impromptu jamming session at Austin's Black Cat club.  Immediately the chemistry was there and the group quickly became known as Junior Medlow and The Bad Boys.  Junior fused his Lubbock childhood influences of soul, blues, funk and gospel with his experiences in Austin to create a unique style of high-energy, soulful R&B that saw the band winning the Austin Music Awards several years in a row.  The band went their separate ways in the early 1990s after which Junior returned to his roots in Lubbock where he created Tornado Alley, performing his distinctive style of funked-up, rhythmic soul.  In 1993, longtime friend and fan Tom McMickle funded his album "Thrill for Thrill".  Junior and Tornado Alley performed at several European blues festivals showcasing his seemingly limitless energy to an international audience.  Despite being diagnosed with cancer in 1994, Junior still performed when he could, including sitting in with his life-long friend Chris Duarte in February of 1997.  Sadly, this would be their final performance together; Junior passed away on April 17, 1997.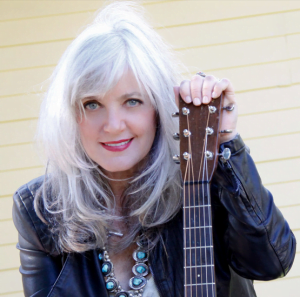 Kimmie Rhodes: Singer/Songwriter
Born in Wichita Falls, Texas in 1956, Kimmie Rhode's family moved to Lubbock when she was five years old, and soon after, at the age of just six she began her singing career.  She would travel with her father who worked as a car dealer where he encouraged her to sing to audiences at churches, nursing homes and school functions as part of a family gospel trio with her brother, Michael.  Kimmie's professional career began after a move to Austin in 1979 when she was introduced to Joe Gracey, a DJ and producer instrumental in the Austin "progressive country" scene.  Just a year later she was recording her first album with her band 'Kimmie Rhodes & The Jackalope Brothers' at the invitation of Willie Nelson at his private recording studio in Spicewood, Texas.  The success of this album, and two more during the 1980s led to Kimmie touring Britain and Europe where she established a solid international fan base.  Back in the United States, her popularity continued to grow thanks to performances on Austin City Limits with Patty Griffin, Dave Matthews, Waylon Jennings and Willie Nelson, and appearing on Late Night with David Letterman, performing "West Texas Heaven" at his personal request.  A prodigious songwriter, Kimmie has not only released 16 solo albums, her songs have been recorded by some of the biggest names in music, including Amy Grant, Trisha Yearwood, Peter Frampton and Mark Knopfler.  Kimmie resides in Austin, Texas where she operates her own music label and studio, and continues to write, record, and tour nationally and internationally.